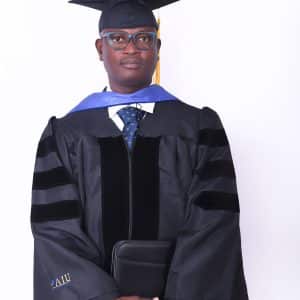 Doctorate of Philosophy (PhD.)
Ghana 
Managed Endeavor Gold mines security, Kinross Gold mines security in Ghana.
Create digital security platform to manage global.
Coordinate strategic removal of illegal miners.
Direct the affairs of multinational company security regime in West Africa.
Write three dimensional security books and provide security training for Security Professionals.
Venture into global supply chain security and provide policy and leadership frameworks.
#myaiugraduation
#uniqueandunrepeatable #innovativeideas