You did it! You are an AIU Alumni, but the work does not finish here, your commitment with your community and the world goes beyond your Diploma, join your fellow alumni into the conference to take the pledge and commit to become an ambassador of AIU and education through the Human Rights.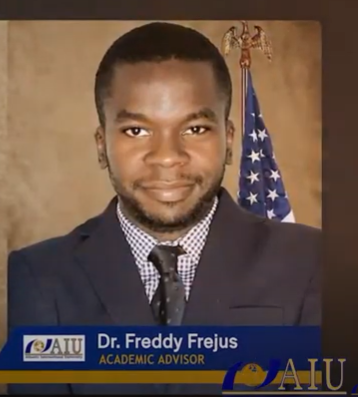 Dr. Freddy Ferjus(Academic Advisor)
Freddy Frejus is an academic advisor at AIU. he has demonstrated throughout his professional career that he is a goal oriented person, always focus on excellence. We are very proud to have such a hard working and efficient person, our students are always satisfied with the help and assistance provided by him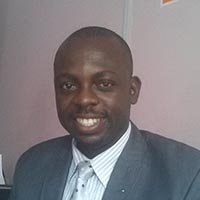 Dr. Adesida Oluwafemi (Academic Advisor)
Dr. Adesida Oluwafemi has experience in the administrative and educational areas. AIU values ​​the dedication and passion that Dr Adesida shares with all his students who find him to be part of the core during their graduation processes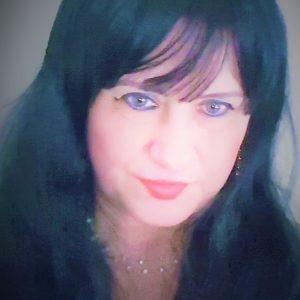 Dr. Lucia Gorea
(Academic Director)
Dr. Lucia Gorea is an award-winning poet, widely published writer, literary translator and English/ESL professor. Lucia is the author of several poetry and English specialty books, such as ESL Games and Classroom Activities-An Interactive Activity Book for All Ages, (Llumina Press),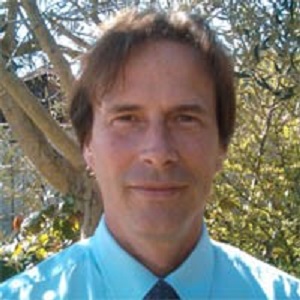 Dr. Edward Lambert (Academic Director)
Edward is one of our Advisors at AIU. He is a high-energy person with experience in the educational field. He is efficient, detail-oriented, organized and creative which makes him a great fit as part of our staff.
AIU Pledge for a better world Class August 2022 Group "A"
AIIU Pledge for a better world - Class August 2022 Group "B"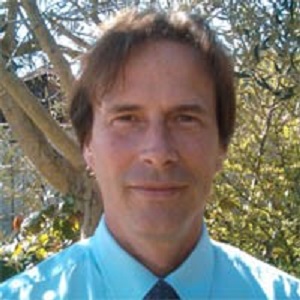 Dr. Edward Lambert (Director Academico)
El Dr. Edward es uno de nuestros asesores académicos más premiados en AIU. Es una persona de gran energía con experiencia en el campo educativo. Es eficiente, detallista, organizado y creativo, lo que lo convierte en una excelente opción como parte de nuestro personal.
Promesa de Graduados AIU Clase Agosto 2022
#myaiugraduation2022
#uniqueandunrepeatable