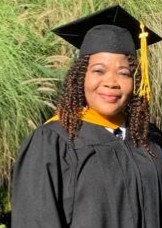 Bachelor of Science
Turks and Caicos Islands
Completing my BSc. degree in Psychology.
Confidence while providing guidance support to church members and family friends.
Providing guidance to co-workers in the work place.
Obtaining a job in guidance and counselling working with youths.
To provide professional guidance to church and community members who cannot afford it.
To obtain my maters degree in Psychology and open my own consultation firm.
#myaiugraduation
#uniqueandunrepeatable #innovativeideas