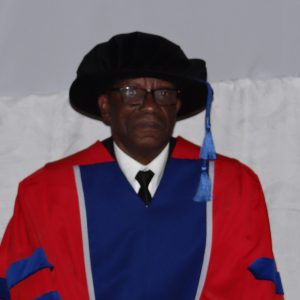 Kealeboga Emmanuel Sefora Matlapeng
Doctor of Business Administration
South Africa
Instilled the best professional and ethical policing practice.
Contributed in the national roll out of the administrative adjudication of road traffic offenses act.
Led, planned and organized a police academy in training and graduating.
Enhance the knowledge base for generation after me.
Inspire future generation to promote the equality through sustainable developmental goals.
Live to my potential in breaking paradigms.
#myaiugraduation
#uniqueandunrepeatable