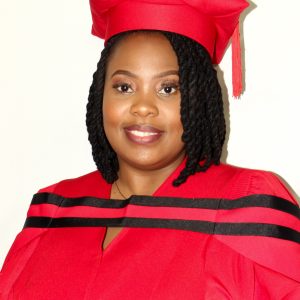 Doctor of Science
South Africa
I was awarded the 2nd prize at a Research and Innovation conference
I completed my Bachelors on Optometry and Masters in Public Health.
I Published one article in July 2020.
Expand my professional scope.
To publish more research articles with various Journals
Participate in more undergraduate and post graduate research supervising.
#myaiugraduation
#uniqueandunrepeatable