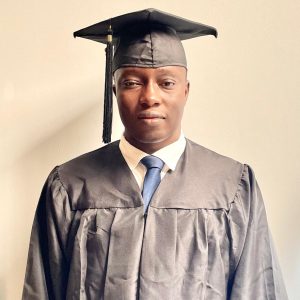 Philippe Guiesrima Bonkoungou
Completing a graduate degree in a Foreign language.
Certified-Applied Project Manager (CAPM) with PMI.
Project Manager of a major development project with American partners.
Complete a Ph.D at some U.S. University.
Become a Project Manager Professional (PMP) with the PMI.
Successfully complete the major development Project I'm managing by 2025.
#myaiugraduation
#uniqueandunrepeatable #innovativeideas